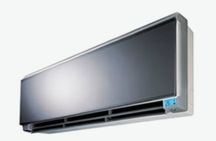 Our company has extensive experience in the repair and installation of air conditioning cold, hot / cold air-conditioning systems and heating and cooling. We also install equipment ducts, ceiling cassettes, wall splits, multi-splits, etc.. 
Call us both for a simple repair to a complete and complex installation.
We have the solution for your old equipment of air conditioning and we tranform to the new type of Ecological Refrigerant Gas. 
Our HVAC air conditioning service:

Repair (with 24H Service and EMERGENCY) 
Professional Installation
Technical service
Maintenance
Sales
"The air space is our reason for being"
We take care of everything, personalized way budgeting the necessary installation, supplying the best brands at the best price possible, advising on necessary equipment for your home or local, no purchase, and always within their means and needs.
Remind you: 24Hs & EMERGENCY service